Our Current Favorites aka What's in Our Pantry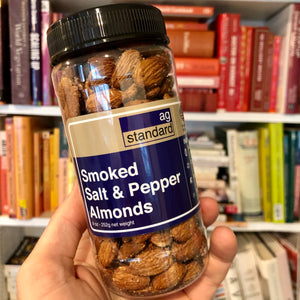 Design your own bundle.
Our most popular format is our mix and match boxes. Get special discounts and rewards while designing your perfect box.
How it works :
Step 1: Pick between a 3, 6 or 12 jar bundle.
Step 2: Add any variety of products to your bundle
Step 3: Receive your special deal.
Shop Bundles Now
From Our Family To Yours
While AGStandard is a small company that supports the values of our young family, it does quite a bit more than that.
AGStandard was started with an intention to support people in their continual pursuit of health, adventure and independence.
By making our products continuously, in small rotating batches, we are able to provide a level of quality and freshness not available anywhere else. We look forward to serving you!
- The Egans - ( Peter, Alden, Luke and Jae )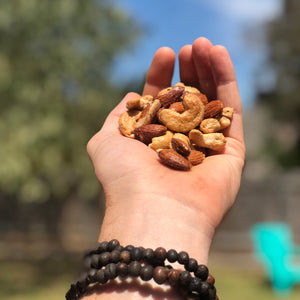 Whats the Big Difference?
Fresh is our secret ingredient. Fresh tastes the best.
When nuts are roasted, controlled heat activates the delicate oils that greatly enhances the natural flavors. 
Much like coffee, once roasted it is best to eat roasted nuts within a couple of weeks to ensure the natural oils stay as fresh (and healthy) as possible.
Hand-roasted, custom blended, carefully mixed and hand packaged, we make and ship these to you hoping that you enjoy eating them as much as we enjoyed making them for you.